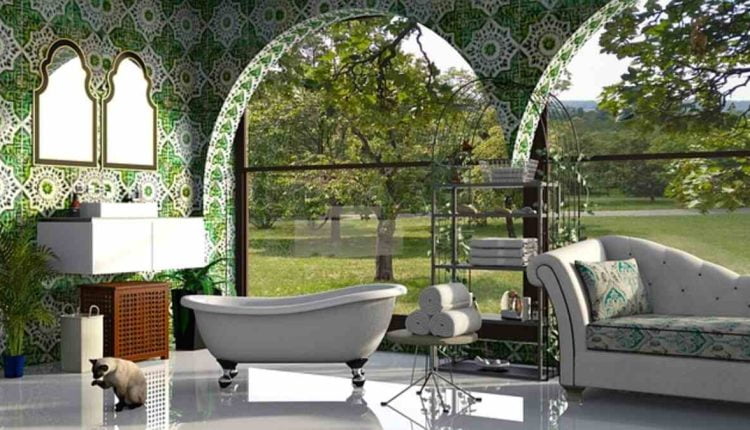 Bathroom Tile Design, Layout, and Installation Preparation
This post will help you plan your bathroom tiling installation in the best and most cost-effective way and provide you with some tile design ideas if you intend to tile the bathroom on your own. We will help you plan out your new bathroom tile installation and design from start to finish.
If you want your bathroom tile installation to proceed quickly, easily, and without any hiccups, you must put in the time to organize the project carefully.
DIY bathroom tiling is not a quick job, so ensure you have a solid strategy before you start. Spending extra time preparing will save you a lot of money and stress during the tiling installation process.
Bathroom tiling requires thorough preparation, including tile style, pattern, installation method, supplies, and equipment selection.
Pick up a tile layout and pattern for your lavatory.
Only your imagination can restrict the endless tile designs you can make with various tiles. There is a wide selection of popular options for tile layout and design. Some tile factories will work with you to create uniquely patterned tiles.
Of course, before you can even begin planning your bathroom tile installation, you need to choose the tile design.
Check it out if you're looking for simple tile layouts and designs for your bathroom.
More than a million examples of lovely bathroom tile layouts can be found by searching Google Images.
Suitability of Tiles – There are two main types of tiles: porous and non-porous. Non-porous ceramic tiles are the best option for tiling a bathroom.
You may need to choose smaller tiles with smaller designs if your bathroom is on the smaller side. Smaller bathroom tile patterns may be more appropriate than those with more space.
If you're going for a solid hue, adhering to the dimensions above is not as crucial.
Using tiles of different hues on the floor and walls is a beautiful design idea. Have a skirting line that matches the tiling.
Changing the tile color at chest level is another way to give your bathroom a new look.
You should pick bathroom accessories that go well with the paint on the walls.
How much stuff do you need? – To determine how much tile you'll need, accurately measure the area you plan to cover.
To determine how many tiles are needed, you'll need to know each tile's total area and size.
When estimating the number of tiles, you'll need for your project, be sure to factor in spacers proportional to the tile size chosen.
You can always refer to the table labeled "Calculating your Tile needs" (click here) if this equation gets too tricky.
When doing the calculations, more than half a tile should be counted as a full tile, and less than half a tile should be counted as a half tile. Tile needs for a bathroom with multiple colors should be determined individually.
The next step is to order the tiles based on the exact measurements. Keep in mind that suppliers are not likely to sell individual tiles because tiles are sold in boxes.
Keep in mind that even the most skilled professional will break tiles. Therefore, you should always purchase extra. And if any tiles ever break or wear out, you can permanently save some of these extras to use in their place. Doing so is not only beneficial but also highly recommended.
You should always order extra tiles in case the tiles you need become unavailable; otherwise, it will be challenging to find a suitable replacement.
The best tools for the work are most suited to the task at hand. It'll facilitate the work and ensure everyone's safety. Even though you presumably have a toolbox, standard tools won't cut it when installing tiles.
Some are costly, but you shouldn't waste money on professional instruments you won't use often enough to justify the investment. Employ them instead. You can rent the finest equipment for a week for a reasonable sum. And if you've done your homework, you can get by with just a few hours worth of their services.
If you want your bathroom tile installation to proceed quickly, easily, and without hiccups, remember that proper planning is essential.
Thanks for reading, and good luck with your tiling!
Tiling Tips has evaluations of the top tiling books [http://www.tiling-tips.com/books/] and videos [http://www.tiling-tips.com/tilemadeasy/]. Check out our site for our FREE report, "27 Insider Tiling Tips you want to Know," and more.
Read also: Assessing the Worth of Website Design Services.