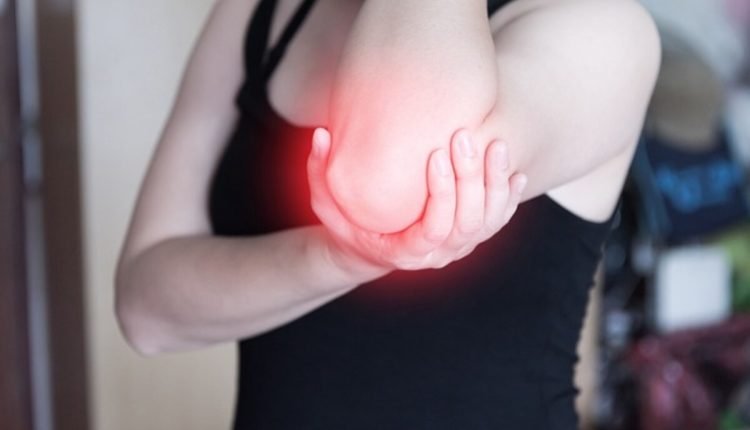 How Physically Fit Is Your Spa?: Exercises to Improve Your Spa's Bottom Line.
You might imagine that by working in a spa, you'll be able to promote a more holistic view of health and improve people's lives.
Despite this, you learn that running a spa is a business that frequently leaves owners and directors weary and disconnected from the peaceful and rejuvenating atmospheres they promote. Spa management is a demanding profession that leaves many people thinking, "What happened to my dream?" There is a lot of paperwork, regulatory compliance, facilities management, inventory control, sophisticated equipment maintenance, and training a constantly rotating workforce.
You are not alone if you have ever been overwhelmed by the demands of running a spa as a business. More than 12,000 spas are currently functioning in the United States, with the vast majority being smaller enterprises. Many of these spas are owned and run by women and men who are finding it challenging to keep up with the work their businesses generate, as reported by the International Spa Association (ISPA). Management of this one-of-a-kind service and retail sector has proven difficult despite the sector's rapid development.
The good news is that there are ways to remove you and the spa director from the day-to-day operations, allowing the spa to continue operating financially and effectively in your absence so that you may focus on providing strategic value to the business. In this essay, I will share several strategies that have worked for me and others.
Where I came from
Since 1997, I have owned and operated a 5,000-square-foot day spa in La Jolla, California. Throughout the years, I have faced various difficulties, such as rapid growth that left me struggling to keep up and the monotony of repeating the same tasks yearly without much improvement. After realizing that my spa's income had leveled off and that I was feeling hemmed in by its small footprint and worn out by the constant need to find solutions to the same problems, I set out to find ways to expand my operations while simultaneously freeing up more of my time. The E-Myth Revisited by Michael Gerber was recommended to me.
In his book, Gerber asks, "How can you structure your business so that you can not have the same problems day in and day out so that you can truly add value and not just tread water?" Initially thinking about this subject, I focused on the immovable impediments, such as the need to replace departing employees. My spa had a history of successful employee retention, but as people's personal and professional circumstances evolved, so did their demand for my services.
After realizing this, I built my company around dependable processes and procedures rather than transient employees. To free up time to focus on other aspects of the business, I used Gerber's Key Frustrations Process for systematic thinking to design a system or manual of operations that employees could consult (instead of consulting me) to ensure consistency in training and the quality of our operations.
Following the advice of the Key Frustrations Process:
1) Write down and briefly describe one business frustration.
2) Ask yourself, "Is it predominantly the absence of a system, or am I or someone or something else the cause of the frustration?" to zero in on the root of the problem. (Gerber explains that when we attribute a problem to another person or ourselves, we must depersonalize it by rephrasing it as a displeasure with the system.)
Third, analyze how the dissatisfaction is affecting the company.
Finally, you should inquire, "What outcomes am I missing out on because of this frustration?"
By following these steps, I could see how a systems-based strategy would shift the emphasis away from blaming an individual in the event of an error. Instead of assigning blame, I would convene my team to investigate the issue from every possible angle. After identifying the root of the problem, we would discuss and record ideas for improving the system to produce the desired result. This could require adopting new methods of communication, documentation, training, or accountability. When workers realized how much simpler this made their daily routines, they jumped on board immediately.
This style of doing business benefited all parties involved. By standardizing processes and recording successful strategies, workers were given a straightforward, accessible resource for achieving success on the job. The managers' burden of resolving the same issues repeatedly was lifted. Our consumers valued a spa that could be counted on to provide the same high standard of service no matter who was working that day. Now I have a completely different company than the one I inherited, one that runs smoothly and successfully even when I'm not there and is immune to the adverse effects of employee turnover.
Recently, I put this systems-based method to the test with our former inventory manager, who had been with the company for three years. She was exceptionally competent in her job, and her knowledge of how to best utilize our spa software was crucial in ensuring that stock was constantly being turned over and never went out of date. Thankfully, I had her document her systems and software used for the last seven months of her work. Her responsibilities expanded to include helping the company grow by entering its processes. When she departed, we hired someone fresh, and we trained them by showing them the system, giving them the instructions, making sure they understood the data, and then stepping back and letting them perform their work. In the past, when an employee left, I had to pick up the slack while it took the replacement several weeks to get up to speed.
Now it's your turn to learn how to better your spa company.
Asking yourself, "How can I keep this spa operating flawlessly in my absence?" is a great place to start when planning improvements to the spa's day-to-day operations. The question "How can I add value to my spa business so that it lives beyond me, whether I want to sell the business or pass it on to a future generation?" provides an alternative perspective.
You'll quickly learn, as I did, that the solution to these concerns is to build a solid foundation of systems and processes. I'll suggest a few methods to help you create these structures.
It would be best to start by listing all the issues (frustrations) you want to fix.
Use a systems approach to determine what should be modified or altered to eliminate the issue and accomplish the desired result. Employees should be involved in this as well. Make a central, easy-to-access file for all of the procedures and systems. If you save them on a web-connected PC, you may want to subscribe to gotomypc.com so that others can view, edit, and print the files remotely.
Make sure everyone on staff has access to e-mail, and use that account to relay any news, changes, or other pertinent information. If you need information delivered, don't count on getting it from a written note or word of mouth.
As a business owner, manager, or director, you will have more time once you've documented your processes and shifted to a systems-based approach to running the company.
The second step is to keep a record of your progress. After you've taken care of the most pressing issues or frustrations, take ten working days to write down everything you do during the day, including whether or not it's something that could be delegated if you had someone to hand it off to and a structure in place to facilitate it.
When you keep tabs on your work, you can see where your time is going and what tasks you may assign to others. Spa promotion, spa operations, leadership and management, and the bottom line will often take up the bulk of your time. For instance, if you start to delegate spa operations, you may have more time to focus on spa promotion and revenue growth.
I am confident that if you start using these methods, you will soon see an improvement in your spa's profitability and client satisfaction. Employee turnover, problems with stock, mountains of paperwork, and the need to stay competitive are constant realities for anyone working in the spa industry. But by standardizing many of the spa's processes, you'll free up time to be more strategic, competitive, and, perhaps, creative in owning and operating the hotel of your dreams, realizing the vision that brought you here in the first place.
Rhana Pytell, a La Jolla, California resident, owns a spa and creates programs for spa administration. Please subscribe to Rhana's Spa Management newsletter at the above link to learn more.
Read also: Tips on how to Create a Great Client Getting together with