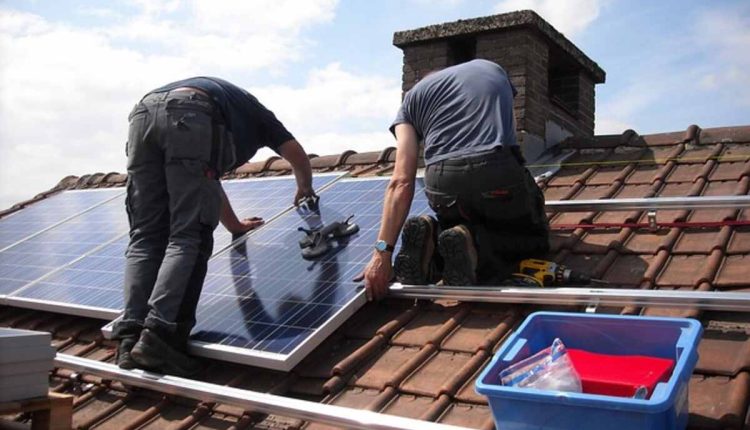 Selecting a Solar Installation Company
Most people shop around for solar energy prices before making the move. But they shouldn't just go with the cheapest option; there are a few more factors to consider first. After deciding on a solar panel system and a payment plan, the buyer faces the most challenging decision: picking an installation crew. Here are some suggestions.
A specialized solar power system will be installed, requiring the chosen team to enter and exit the building and work on the roof. How the organization approaches the task affects energy output, customer service, and the longevity of the panels.
Evaluating solar installers using the usual financing methods, cost, and public benefits is challenging because of the wide variety in reputation, size, experience, products supplied, delivery, fees, and regional focus. Thankfully, the process of installing solar panels is relatively simple. If the crew is competent, the project should proceed without a hitch.
When looking for solar installers, keep in mind the following qualities and criteria:
Professional Accuracy
Any professional solar installation worth their salt will have specialized knowledge of the systems they're putting in. Depending on their headquarters, the company may be required to hold specific certifications and memberships. One way to determine if a solar power company is legitimate is to request proof of their credentials.
Every system installed will have passed quality control thanks to a thorough review of certifications, and any crew associated with the company for the current project should have at least one specialist on-site to supervise the process.
Many skilled solar installers are not certified, but you should strongly consider hiring only those that are. In this manner, one can rest assured that the outcomes will meet or exceed current expectations.
Authorized and covered by insurance
In addition, all solar installers must have the proper licensing and insurance for their region. Those criteria are jurisdiction-specific. The top solar energy contractors will offer their certification number before a customer asks for it. They need to have liability insurance, at the absolute least.
Provenance and practical knowledge
People from all walks of life, from professionals to homeowners to caravanners, are drawn to the growing solar power business. It's becoming increasingly common for contractors to offer solar energy solutions alongside traditional services like wiring, plumbing, and roofing. This development has been ongoing for some time now and looks to continue expanding.
It's best to go with solar installers with experience working with that particular setup for one's system. Feel free to inquire about the number of systems they have installed, and don't forget to request references.
Avoid subcontracting at any cost.
Subcontractors are used in numerous industries, including solar installation. While "some" degree of outsourcing is acceptable, you should be suspicious of any firm that relies heavily on such workers. It could be beneficial if the person brings in new ideas or has worked with the organization for a long time. On the other hand, using too many subcontractors brings several dangers.
Inquire about the hiring process, the responsibilities of the extra hands, and the company's motivations for hiring them. The homeowner has the legal right to know everything about the service they are paying for.
Finally, the most excellent solar installers are consultants; they should be invested in each project. They need to be there to answer questions at any moment and be open to maintaining a long-term partnership should improved technologies become commercially accessible.
Springers Solar has served the Australian communities of Lawnton, Capalaba, and beyond with solar goods, installation services, and expert guidance for the past decade. The family-run company provides services to residential and commercial clients and works on automobiles, recreational vehicles, boats, and more. Help the environment and your wallet by letting them demonstrate the worth of solar panels and other high-quality items. The company's success may be attributed to the certified installers and the rest of the staff's commitment to consistently providing excellent service. You can get additional information at
Read also: Assessing the Worth of Website Design Services.