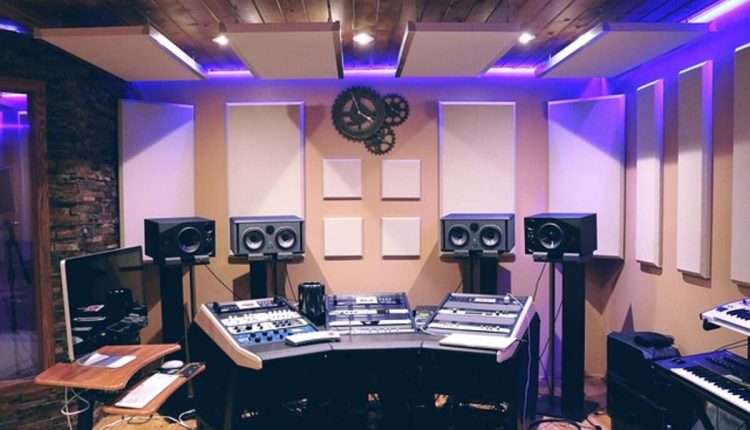 Speaker Setup for SpeakerCraft AIM Systems
Sometimes it's not easy to install speakers, especially if they're architectural speakers. Where would they sound the best if placed? In what context does it look better? What should I use as a font? Several concerns were voiced when SpeakerCraft first began manufacturing in-wall and in-ceiling speakers. As a result, they developed the AIM series, the first aimed architectural speaker in the world.
The versatility and variety of the AIM series make them an excellent choice for any home theater speaker setup. In addition, the information provided by the model code simplifies the process of selecting the best model for your purposes. Let's imagine you're interested in optimizing the performance of two front in-ceiling speakers for various musical genres. The most excellent option is the AIM10FIVE, made of Kevlar and part of the AIM series. Its most significant driver is 10 inches in diameter, allowing for a comprehensive frequency response. For optimal movie-watching sound in a home theater, we advise placing three AIM8THREE in the front and two or four AIM7THREE in the rear (respectively) for a 5.1 or 7.1 setup. It's the same basic concept but with more significant front drivers (eight inches) and smaller rear drivers (seven inches) built of aluminum to produce a lively, immersive audio experience when watching movies. Although they produce a wide variety of speakers, including the AIM CINEMA and AIM WIDE designs, I will only cover these two preliminary versions to give you an idea of what they are capable of.
The subwoofer's location is a common source of frustration during speaker setup. Many people desire to dispense with it altogether because it is bulkier than necessary and will detract from the aesthetics of an otherwise well-appointed space. Don't worry if the space is still being constructed. SpeakerCraft is known for producing high-quality in-wall subwoofers. Imagine enjoying a movie's full impact through a speaker that leaves no trace behind. The CINEMA SUB Systems are essential for this purpose. The speaker driver, AccuTune, and the sub-amplifier all create this system. The AccuTune box you use will depend on whether you need an 8″, 10″, or 12″ subwoofer for your space. Before the drywall is installed, this box is inserted into the wall, and the speaker cable is routed to the amplifier. The size of the speaker is adjusted based on the dimensions of the listening space.
In the same way that a 12″ speaker wouldn't sound right in a fully enclosed 20′ x 15′ room, an 8″ speaker won't adequately care for a whole basement level or open floor plan. Vast speakers are designed for vast rooms, whereas smaller speakers are better suited to smaller spaces. The amplifier only serves as a power supply for the subwoofer. If you break down a subwoofer into parts—the driver, enclosure, and amplifier—you'll find that they all serve the same purpose. Now that the walls are gone, you may put your speakers wherever you like.
SpeakerCraft in-wall speakers are the perfect option if you care about having the greatest possible sound without sacrificing aesthetics or floor space. They carry many models, so you can find one that works for your home theater. They have products that will please even the most frugal shopper (the ONE series) and those that will blow the minds of audiophiles (the FIVE series). In a perfect world, you'd use SpeakerCraft's high-quality in-wall and in-ceiling speakers for your home theater.
Picture Perfect's top speaker installer in New Jersey is Joe Sabatino.
Read also: What Makes Contact Center Solutions More Vital Than Ever Before?