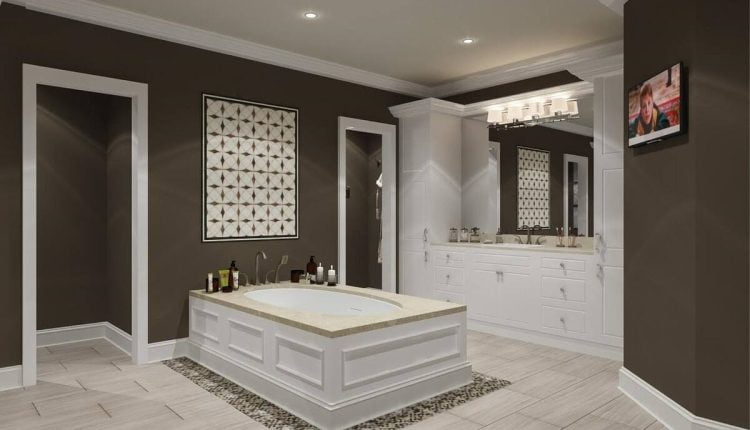 What are the Steps in a Bathroom Redo?
Tips for a Successful Bathroom Redo
Renovating your bathroom not only makes your home more attractive and enjoyable to live in, but it also raises its resale value. Because of its high return on investment, bathroom renovations are among the most popular home improvement projects. In addition, homeowners can take pleasure in their newly remodeled bathrooms from the time of the remodel until they decide to sell their homes.
Advice on Planning a New Bathroom
Bathroom renovations may be challenging and expensive. When renovating your bathroom, there are a few essential things to remember. Most of them are pretty pricey, it's true. Floors and walls need to be thought about, and if anything goes wrong, you'll be stuck spending a lot of time in a space that doesn't make you happy. Therefore, it is crucial to plan.
Naturally, it would be best to plan your renovations thoroughly before picking up a hammer. A beautiful new bathroom is a reward for careful planning during remodeling.
Draw up a Plan
Take precise measurements of your bathroom and draw up a floor plan before beginning the design phase of your bathroom renovation. Make notes of the location of the plumbing and the fittings to facilitate your planning. Good planning is essential to a successful bathroom makeover, and drawing a map will help you track where everything goes. Make some sketches and a plan. It can be helpful to test how your primary parts fit and look on your map by cutting them out and placing them there.
Bathroom renovation software is also readily available. You can do the same mapping activity with the free versions, and with the more advanced and pricey ones, you can even construct a "virtual bathroom" to test your designs.
Form Follows Purpose Only
To create a relaxing space, prioritize the bathroom's practical needs over its aesthetic appeal. No matter how beautiful your bathroom is outside, you won't enjoy it if it's poorly designed. It's important to remember your bathroom's intended function when you plan its redesign.
Think About the Furniture
When planning a renovation, you must consider where to install plumbing for your fixtures. Unless the plumbing is moved, the current locations of your sink, tub, and toilet will remain unchanged. Fixture placement is usually a non-negotiable restriction, so think ahead.
Find Your Way Around Logic
Smaller fixtures, such as the towel rack and the toilet paper roll, should be placed in the bathroom redesign in a way that makes sense, prioritizing practicality once again over aesthetics. Even if the towel rack is attractive at the door, it won't make you pleased if it's too far from the tub to grab after a quick rinse. Designing with an eye for common sense and space will help you achieve your goal of creating a stylish and efficient bathroom when remodeling.
Walls, ceilings, and tiles deserve special attention because they can significantly affect the final product. Use whatever combination of pastel, earthy, modern, and classic hues you fancy. Remember that the bathroom should be a soothing retreat, so choose accessories, fixtures, and furnishings accordingly.
You can design the bathroom of your dreams by adding square footage and dividing the space between the toilet and the tub. More luxurious options for the bathroom include spa services, soaking tubs with water jets, and even saunas. Check out the current bathroom trends in a home-improvement magazine if you're unsure where to begin or what to include.
Informed Budgeting
Your budget will determine how extensive your bathroom renovation may be. With a significant budget, you'll have the luxury of starting the bathroom design process fresh. However, you can still update your bathroom even if your budget is tight. The bathroom could use new light fixtures, decorations, and furniture.
Crafts, Fixtures, and Furnishings
It's best to have a plan in place for your bathroom remodel before you begin shopping for supplies. Determine what you'd like to modify, upgrade, or remove from the toilet. If you want to update your bathroom style on a budget, consider refinishing the fixtures you already have, such as the bathtub, shower, sinks, and toilet, or replacing the tiles and tub/shower enclosure.
A Checklist to Maintain Progress While Remodeling a Bathroom
While it's easy for the time and money spent on home renovations to spiral out of control, you can stay in charge by following a bathroom remodeling checklist. A bathroom remodeling checklist is a valuable tool for estimating the cost of your renovation project.
New wiring, updated plumbing, upgraded HVAC, and structural alterations like wall removals and additions will likely be on your list. Timelines for contractors might be established as one of the first items on your bathroom renovation to-do list. If you want to update your bathroom by removing the old tub and tiles on the walls, you'll need a plumber and a carpenter to get the job done.
Your bathroom remodeling checklist should include not only the main tasks but also the smaller ones, such as installing new cabinets, fixtures, and worktops. In addition to the countertops, the floor, the sink, the storage cabinets, and the freestanding furniture should be detailed.
Bathroom renovation expenditures can quickly get out of hand, so keeping track of your spending with a detailed checklist that includes a column for your budget is essential. If the price of an item on the list causes you to go over your budget, you can always choose a less expensive model of another component. You may get a decent sense of your shopping budget by checking prices online before you get out.
After calculating the final price of the bathroom renovation with the help of the checklist, you should set aside an additional 10% to account for unforeseen costs. For instance, your current drywall could be damaged if you unintentionally cut through a water pipe while removing old fixtures from the wall to make room for new ones. The broken line and damaged drywall may be repaired thanks to the emergency fund.
To ensure that your bathroom renovation stays on schedule, you may also want to estimate how long it will take to finish each item on your checklist. During the preparation phase, you can calculate the total cost, time commitment, and bathroom areas that will be left untouched.
If you don't have the funds to employ an architect or contractor but still want to give your bathroom a makeover, you can focus on small details that will significantly impact you. Put in a vanity mirror and some shelves to show off your collection of perfumes, soaps, bath salts, and spa accessories.
Over the past decade, Steve Dolan has renovated his home extensively. Master the skills necessary to undertake renovations. Do-It-Yourself (Do-It) Home Improvements at. Renovate the washroom The Art of Bathroom Redecorating.
Read also: The way to Install Your Iron Handrails