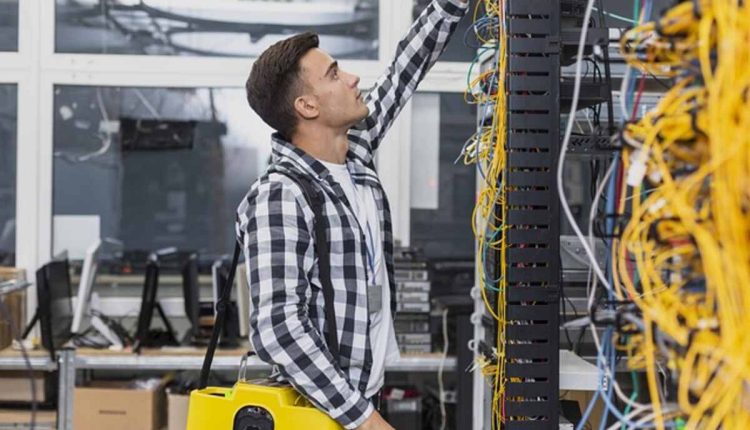 How to Choose a Good Cabling Company
Everyone is trying to get the most out of their budgets, whether for personnel, machinery, or infrastructure. Choose a data cabling installer when you've settled on the sort of data cabling you'll need (Cat5e, Cat6, Cat6A), as well as the cabling standards you'll need to follow with that data cabling. While cost is certainly a factor when deciding on a contractor, remember the adage, "You get what you pay for." Check the company's credentials to ensure they have what it takes to do the contracted service. Check references and talk to the people responsible for maintaining the cabling and network infrastructure if you are considering hiring a candidate. Please verify that the providers you're considering offer warranties on their labor and the cabling they utilize. Getting the most out of your money is as simple as doing these three things.
Verify the Cabling Installer's Credentials.
This means more than just that the corporation employs men capable of pulling cables and making connections. If cables aren't installed correctly, a network's performance could suffer. Network performance can be negatively impacted if the installers don't take care when terminating cables in cabinets and at individual workstations. Verify that they use at least one BICSI-RCDD (Building Industries Consultation Services International-Registered Communications Distribution Designer) or an equivalently qualified individual to do the design work. Verify that the installation crew has received adequate training by generally recognized installation practices. Again, it's essential to choose installers that have earned credentials that are recognized around the world.
References must be required.
Asking for recommendations from potential cable installation firms is similar to checking a job candidate's references to ensure they are qualified for the position. Get in touch with the folks at the companies you've been sent to; they're the ones who deal with the cable plant regularly. Is there debris left over from the installers? Were the agreed-upon timelines and costs met? Inquire as to whether the client has received the necessary cabling documents. Find out if your in-house technicians had to remedy any issues the installer left behind. Ask if they would hire that company again and if they would suggest them. If not, find a new service provider. Inquire further as to whether or not the contact has attempted to independently check the authenticity of any certification results they may have been given access to. To expedite the testing process and conceal links that don't operate properly, contractors will occasionally double-test a link that provides excellent results.
Demand a Guarantee
You wouldn't purchase a new car without a guarantee, yet warranties for cable installations are far more affordable than you may think. A guarantee protects you from paying for repairs that fail due to faulty construction or materials. If you follow the first two procedures, the likelihood of you filing a warranty claim is reduced significantly. If issues do develop, you want to be sure you're protected.
Requests for Modifications
Since most changes in construction are handled on a time and materials basis, they can be a real pain for both the construction company and the client. Please find out how they handle change orders and how much they charge per hour and lineal foot of installed cable before signing a contract. It may be more cost-effective to adjust in-house if it's a minor one.
Finally, once the contract is signed and work has commenced, you should not become complacent. Ensure the contractor meets the agreed-upon timetable and quality standards by conducting regular inspections. Make a noise if the cable installation doesn't look professional, and get it fixed the way you want it. You are the client. They are incentivized to satisfy you if your request doesn't involve a substantive change.
Wayne Connors and ACCL have 25 years of expertise estimating the cost of structured cabling projects for their clients and are happy to share that knowledge with you in the form of a free downloadable cost estimator. You may save a ton of money in conjunction with our Data Cabling Installation Technical Proposal eBooks. Everything you need for your following bid proposal is right here.
Please click here to access our free project cost estimate, and thank you for reading our articles!
Read also: What makes Contact Center Solutions More Vital Than Ever Before?